For close to two years, two men have separated themselves from everyone else in the UFC middleweight division. Israel Adesanya and Robert Whittaker. Whittaker won the undisputed title in July of 2017 against Yoel Romero and held onto the belt for two years until "The Last Stylebender", the interim champion at the time, knocked out "The Reaper" in Melbourne. The two had not lost at middleweight ever since, with Adesanya only dropping a bout for the UFC Light Heavyweight Championship against Jan Blachowicz.
Ever since his loss to Adesanya at UFC 243, Whittaker has had to earn his title shot the hard way, having won three straight fights to get back to the no. 1 contender's position against very tricky and different opponents in Darren Till, Jared Cannonier, and Kelvin Gastelum. And before his loss to Adesanya in 2019, Whittaker's previous defeat was in 2014 to Stephen "Wonderboy" Thompson at 170. Overall, it's safe to say these are clearly the two best fighters at middleweight in the UFC (and probably the world) and this was the fight to make.
So now that Adesanya has overcome by far the second-best fighter in the division again, who's potentially next, how do they match up to Stylebender, what are some interesting matchups that can pop up down the line, and which contenders realistically have the skillset to give Adesanya some issues? We're going to leave out some of the contenders that have already had two cracks at the champ for now (so no Robert Whittaker or Angry Marvin). Even though I personally would love to see a trilogy fight between "The Reaper" and "The Last Stylebender" (and thought their UFC 271 matchup could've been scored a draw). Anyways, let's take a look at five compelling contenders in the UFC middleweight division and what makes them each unique!
Jared Cannonier (the explosive matchup)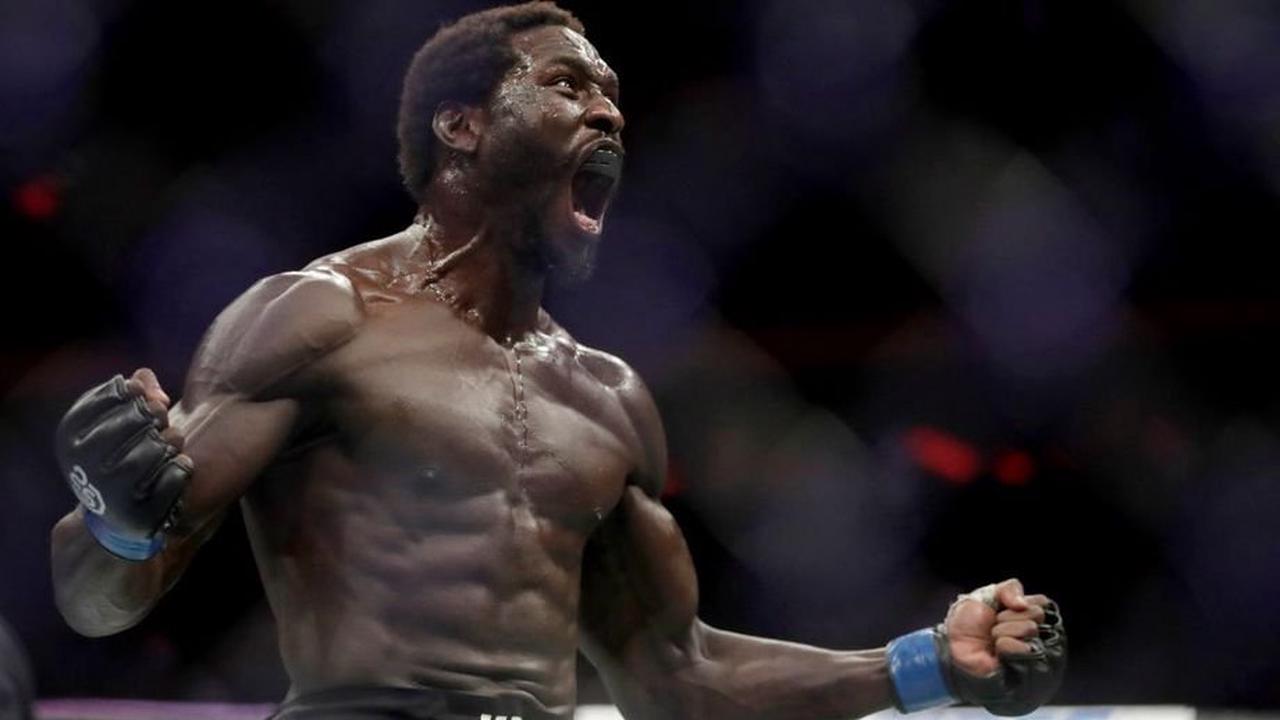 This was either going to be Cannonier or Derek Brunson after UFC 271. Even though, with Brunson, I probably would've had to rework the title a little bit since Brunson-Adesanya isn't exactly an explosive matchup. Anyways Jared Cannonier has been on a tear since moving to middleweight and even though he isn't a tall, lengthy guy, he certainly has an imposing figure and the power that can bother Adesanya. And, as shown in Izzy's fight against Jan Blachowitz, having one-punch knockout power can have a significant role in tapering Stylebender's aggression throughout a fight.
However, is also fair to highlight that Blachowitz was a world-class muay thai fighter before going into the sport of mixed martial arts. And Cannonier doesn't have the jiu-jitsu or wrestling background of Blachowitz (a black belt in BJJ) to be able to take and keep Adesanya down consistently. Which is no easy task as shown in his fight with Whittaker. Still, this is a matchup with two explosive strikers that is bound to end in a memorable knockout. Or be a fight of the night candidate. Or both!
Sean Strickland (the rising fan favorite)
Coming off of a six-fight win streak has catapulted "Tarzan" to #6 in the UFC middleweight rankings. But that's not what has recently made Strickland a bit of a fan favorite over the past few months while he's been on this winning streak. Strickland, who has a lot of flaws and has for sure said some things that would immediately lose fans, definitely comes across as authentic to the public. And has a compelling story to boot. And now, feeling a little more free to speak his mind, Stickland is primed to continue to gain more legions of fans in the future.
One thing that the UFC community certainly enjoys is a fighter that's entertaining by just being themselves. And that is certainly what Strickland has been doing for the past few years. In addition, "Tarzan" has expressed his strong opinion on wrestling in MMA which, despite the draw that Khabib was, is still secondary to mainstream audiences in popular fight styles compared to striking. Which is exactly the type of fight that Adesanya wants to have as well. Overall, this is a matchup that would certainly draw well at the top of a PPV card. But not as much as another potential contender that will come up later in this list.
Andre Muniz (the sleeper)
Probably a matchup that isn't happening anytime soon, but if Muniz continues to develop as a striker, he could be a very difficult matchup for Stylebender in the future, should the two continue to win. A third degree black belt in Brazilian jiu-jitsu, "Sergipano" hasn't lost in the UFC and has won eight straight fights dating all the way back to 2017. Coming off of three straight submission victories via armbar, Muniz would definitely be the most accomplished submission artist that Stylebender has faced so far in his career.
Muniz is still working his way up the middleweight ranks, currently sitting at a ranking of #13. And he definitely doesn't have the name recognition to skip the line anytime soon. But Muniz is currently making the right moves, looking at guys in front of him, and is vying to be in a top-five position by the end of the year. Should he put on a dominant performance against elite strikers like Uriah Hall or Darren Till (two fighters that Muniz has called out recently) that will get more fans behind a showdown with the middleweight champion and could create the potential narrative that, from a matchup standpoint, Muniz is Adesanya's most dangerous opponent at 185.
Alex Pereira (the ghost from the past)
Here's a guy that could skip the whole line if the champ wants him to. It is important to take into consideration that Adesanya has already defended his belt four times and does have a lot of say in the opponents he picks, as shown in his selection of Yoel Romero after Romero's two fight losing streak. Not that the "Soldier of God" wasn't a worthy opponent, just that the matchup probably doesn't happen unless Adesanya pursued it like he did.
Anyways, Pereira is a former world champion of the middleweight and light heavyweight divisions of Glory, the largest kickboxing promotion in the world. He held both championships at one point at the same time and defended them on numerous occasions. Pereira additionally had a stunning UFC debut last November and now seems solely focused at becoming the best in the world in MMA, rather than just dabbling in it like he did in the past while his kickboxing career was taking off. But most importantly in 2017, Pereira did this to the current middleweight champion of the world. The only person to finish Stylebender in the over 100 fights that he's had over his decorated career. That alone is enough to sell this fight as a matchup to watch in the future.
Khazmat Chimaev (the biggest draw)
Originally was going to put down Darren Till, here. Especially since he's realistically only a few wins away from a title shot. But I can't get my mind past the Woodley-Till pay-per view numbers from a few years ago. Even though it's been a while and a lot, A LOT, has happened in the careers of Tyron Woodley and Darren Till ever since. But the spot of biggest draw has to go to probably the fastest rising star in the sport of MMA, even before he became a ranked fighter in the UFC. A fighter who only has had four fights in the promotion but has already been compared to Khabib Nurmagamedov by UFC commentators for years.
As of now, the "Borz" seems focused on rising up the ranks in the welterweight division, as he is set to fight Gilbert Burns, the #2 ranked welterweight in the world. A win for the Chechynan born Swede would immediately catapult him into title consideration with Kamaru Usman, especially since the welterweight champ has beaten a lot of the other top contenders. Still, Chimaev has also fought twice in the UFC at middleweight, with two impressive finishes, including a knockout victory over established veteran Gerald Meerschaert. A matchup with Adesanya would certainly attract the most eyes, especially if Chimaev is trying to become a two-division world champion.
There are so many matchups to look forward to should "The Last Stylebender" stay atop the middleweight mountain for years to come. And it looks like Cannonier is next!