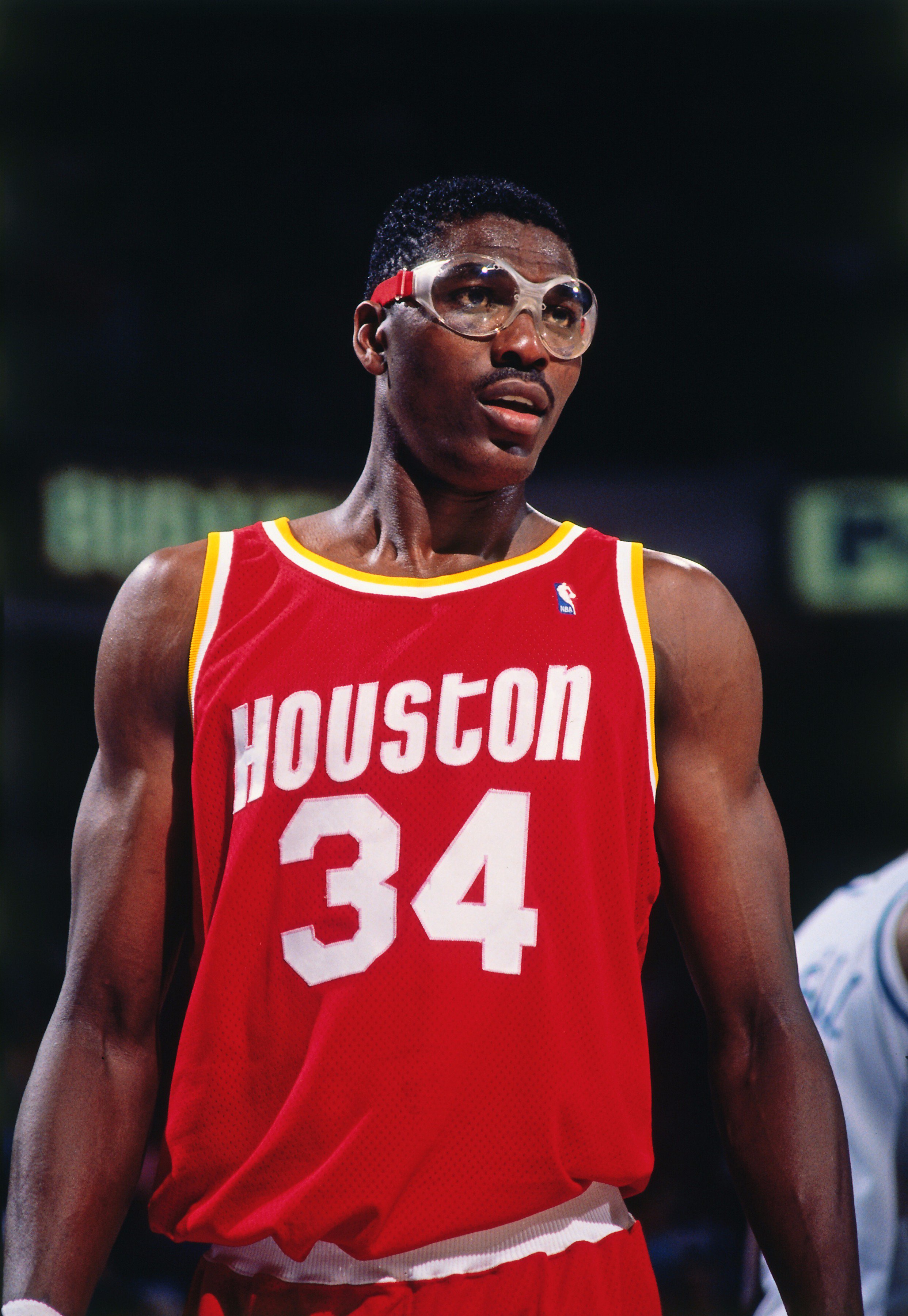 Being known as one of the best defenders in NBA history is one thing. When you're also considered the best center of all time, is another. For me, I consider Hakeem Olajuwon as both the best defender in NBA history and top 3 centers of all time when it comes to skill and knowledge of the game.
Right out of the gate, Hakeem was going to be a problem for opposing teams in the NBA. The Houston Rockets picked him up during the 1984 NBA draft, going 1st overall, ahead of Michael Jordan. As I said, Hakeem made a significant impact for the Houston Rockets, averaging 20 points per game, to go along with 2.7 blocks and 11.9 rebounds. The Rockets also made the playoffs, ultimately losing to the Jazz in a thrilling series which ended in a 3-2 series loss (this is when the playoffs were 5 game series in the first round). Hakeem held his own, averaging 21 points, 2.6 blocks and 13 rebounds per game.
As a career, Hakeem averaged 25.9 points per game, 11.2 rebounds and 3.3 blocks, making him one of the few players in NBA history to average 25 points or more in their entire career as well as being the NBA's leader in blocks all time with 3,380, which is most likely never going to be broken, considering that 2nd, which is Dikembe Mutombo, has only 3,289. Hakeem also has won two championships during the 1993-94 season and the 1994-95 season, two-peating. Yes, these were the years Michael Jordan retired, but he was also matching up with "airness," himself prior to his retirement.
For me, Hakeem Olajuwon has to be in the top 10, yes ahead of Bill Russel and Wilt Chamberlain. Why? Well, the era he played in is arguably the toughest era in NBA history regarding physicality and overall skill during this time period. Being considered one of the best defenders during this era has a ton of street credit, some might say he was the best defender during this era, especially going up with the likes of Kareem Adbul-Jabar and many other great centers during his time in the NBA. He is the pioneer of anchors downlow, in my opinion.
You cannot discuss NBA defenders without mentioning Hakeem Olajuwon, and that is a fact. Hakeem is a top 10 player of all time, for sure. One of the greatest of all time, and I will say it, the best defender in NBA history.